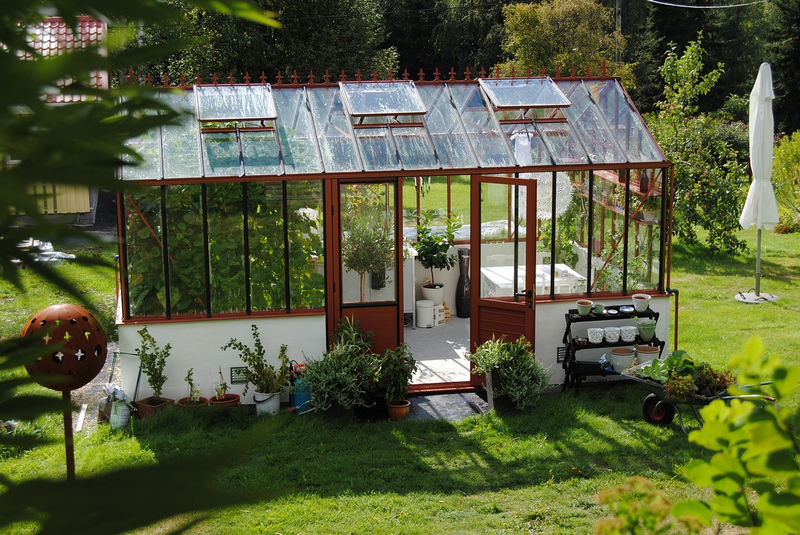 Best greenhouse kits. can provide a warm, stable environment where plants can be grown all year in every gardener's backyard. They can also provide a jump start on the growing season, where plants, like peppers and tomatoes, are planted early and later transferred out to the garden.
Whatever reasons you have for wanting a greenhouse, there are several types, styles, and costs for almost anyone who wants to start gardening under cover whether it be glass or polycarbonate.
This post may contain affiliate links.
To which I earn a small commission, at zero cost to you!
Find more info in our
Privacy Policy
.
Greenhouse Kits Starters
The first step in the process when building or buying a greenhouse is how much growing space you will need. Backyard Greenhouse gardening is a long-term investment, this is important to remember. Your selection should be large enough to provide ample room for years to come.
Small Greenhouse Kits
In many instances, greenhouse owners end up wanting more square footage than they originally thought. In addition, if you plan to grow vegetables, you'll want maximum light and plenty of headroom, which is also good for hanging plants.
Growing under cover requires a bit of specialized gear, but don't worry. At Greenhouse Fanatics, we know what you need. From nursery pots and seed starting supplies to grow lights and plant supports, we review what you're looking for!

Greenhouse Kits from Palram
Greenhouse Accessories from Palram
Flower House | Springhouse
Greenhouse Kits from Rion
On the High-end
Greenhouse Accessories from Rion
Like or Dislike
Find exactly what you are looking for with a new visual way to shop.
Bottom Line
There are greenhouse kits available for just about any budget, and most (even if you aren't handy with a hammer) can be built in less than a day.
Your Thoughts...
Please share your thoughts in the comments or reach out on social media...We would love to hear from you.
---
Ultimately, the right greenhouse for you is one that you will use for a long period of time – one which meets your demands and fits in with your lifestyle.  Once you're happy with your choice, read our guide on getting the most out of your new greenhouse.  What works for some growers may not meet your requirements.  More complex plans may be just up your alley, sometimes those plans can stifle success.  Grow smart, not hard!  Gardening advocates advise that you start with a basic,  structure like a pop-up greenhouse so you can get the hang of your new plant responsibilities. The full-size challenges of Backyard Greenhouse gardening await! If you're looking for more in-depth greenhouse reviews or comparisons, click here to check out the top reviews.