Considered "luxuries" far beyond the means of ordinary folks, greenhouses are, in fact, a wonderful healthy endeavor, gardens that thrive year-round and can be as extravagant and pricey or as basic and inexpensive as you want to make them.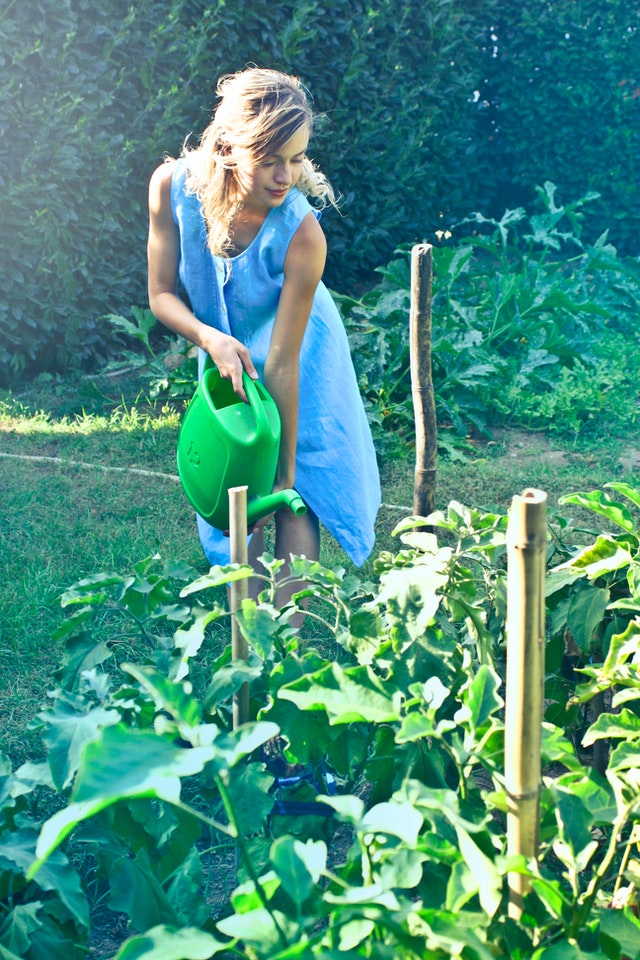 You deserve quality seasonal produce and a longer growing season in a proper greenhouse. These are some of the many extraordinary benefits of Greenhouse gardening.
This post may contain affiliate links.
To which I earn a small commission, at zero cost to you!
Find more info in our
Privacy Policy
.
The next time you plan to shell out $10,000 on a Christmas present for yourself, there are worse things to choose than a super-lavish "store-bought" greenhouse, with all the comforts of a colony on Mars, complete with an automatic watering system, plant feeders, and ventilation systems.
Great YouTube Video of a Greenhouse build
We have seen those amazing do-it-yourself greenhouse projects on YouTube constructed of wood and old windows salvaged from the local dump. All told the cost worked out to one hundred bucks' of random hardware and a few weeks of spare-time labor.
No more excuses, you deserve the greenhouse of your dreams just like "the other guy" who can afford some fancy kind of greenhouse. Somehow, someway, you can afford one too! If you are a fanatic about gardening (or do gardening to pay the bills), you deserve the so-called luxury of greenhouse gardening just as much as anyone else!
Greenhouse Pros & Cons
The Benefits of a Greenhouse:
Fresh greens, vegetables, and fruit Ability to grow things you wouldn't otherwise be able to grow (exotic flowers, tropical fruit)
Early plant propagation success
Grow flowers all year long
A warm place to go in the middle of a cold, grey winter
No longer do battle with pests like squirrels and insects
Extend the growing season by doing the activity you love.
Add to the visual appeal of the landscape.
The Disadvantages of a Greenhouse:
Can be expensive to build
Can be expensive to heat
Requires constant monitoring, maintenance, and care
It could increase electrical and water bills.
Greenhouse Power
Look to power Greenhouse needs during your growing season there are many options available. See the below Jackery system all-around solution for consideration.
Greenhouse Comparison Table
Take a look and sort through this table of the top ten greenhouses. Click through for awesome greenhouse reviews and more information.
Greenhouse
Type
Features
Rating
Ogrow Deluxe Portable Garden Greenhouse

Portable Walk-in
*Constructed with heavy duty powder-coated steel shelving

*Has 2 windows on both sides - will provide your plants with indirect sunlight

*No hardware needed for assembly!
(3.5 / 5)
Abba Patio Greenhouse
Portable Walk-in
*Strong durable reinforced transparent PE cover manufactured from heavy duty material
*Constructed with heavy duty powder-coated steel frame resists chipping, peeling, rust and corrosion
*Windows are equipped with insect netting to help control pests
(4.5 / 5)
Greenhouse on Wheels
Grower greenhouse
*HOME INDOOR OUTDOOR SOLUTION - Protect your plants and herbs in all weather. Place the greenhouse indoor inside your garage during the cold winter or outside with no PVC cover during the hot summer
*STURDY DESIGN - Tubular steel frame and shelves can carry 24 pounds each. Strong clear PVC clear cover. Easy to attach warm sun lamps if needed
*EASY MOVEMENT and ASSEMBLY - As casters are detachable you can have it fixed in one place or easily moved. No tools required
(4 / 5)
Trademark Innovations Compact
Cold Frame
*Use on a patio, deck, porch or balcony
*Heavy duty clear plastic cover provides protection from the elements
*Easy to assemble instructions included
(3 / 5)
Outsunny Hexagonal Walk-In
Portable Walk-in
*Zipper door allows easy access and great ventilation for plants
*Protects plants from extreme hot or cold weather
*Perfect for at home gardening
Made of PVC covering over a powder coated steel frame
(3.5 / 5)
Strong Camel Hot Garden House
Portable Walk-in
*135G/M2 Green checker, The cover is UV protected and features a zippered front door
*Full closed cover maintains high humidity levels for growing tropical plants, vegetables, fruiting plants and herbs.
*This greenhouse in your backyard extends your growing season no matter where you live,In addition, you can save money by starting your plants from seeds or cuttings.
(3.5 / 5)
Quictent Reinforced Mini
Cold Frame
*OVERLONG COVER DESIGN---- Makes greenhouse more airtighted and secure, just bury it in the soil, easy way but useful.
*KEEP THE GROUND NICE AND WARM---- Customer say: We had about a 95% germination rate instead of our usual 80% due to the good ground warmth! 2 Door with 4 zippers let the greenhouse can be completely closed to keep warm
*RELIABLE GREENHOUSE---- ISO 9001:2000 standard certified manufacturer
(3.5 / 5)
King Canopy GH1010
Portable Walk-in
*1-3/8-Inch White Powder Coated Steel Frame
*Fully Enclosed Fitted Clear Cover
*Rip-Stop Greenhouse Cover
*UV Inhibitors; Fire Retardant; Water Resistant
(4 / 5)
Gardman R687 4-Tier Mini
Grower greenhouse
*Ideal for small backyards or homes where space is an issue; place on a deck, patio, or balcony
*Gives seeds, seedlings, and young plants an early start
*Clear polyethylene cover and roll-up zippered door for easy access
(4 / 5)
SpringHouse by Flower House
Portable Walk-in
*Only minimal assembly is required
*Quick and Easy Set up on Soil or Hard Surfaces in minutes
*Protects your plants and extends your growing season.
(4 / 5)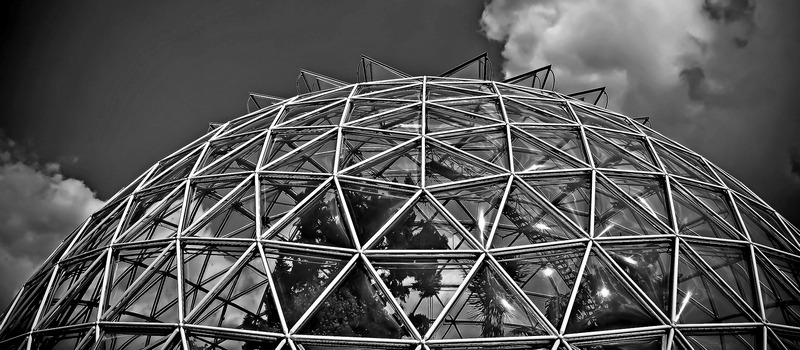 Why is it better to grow plants in a greenhouse?
Plants subjected to extreme cold and heat across a 24-hour period do not grow as well as greenhouse plants and stressed plants become stunted over time. The enclosed indoor grow space greenhouses provide is typically temperature-controlled with heaters and air ventilation for specific plant species, such as food crops.
What Type of Greenhouse Should You Build?
Factors to consider when buying a particular type of Greenhouse
What type of greenhouse you need depends on where you live and what you intend to grow. These types of Greenhouses are categorized in a variety of ways.
Temperature
The spectrum of structures based on environmental temperature needs includes the following:
Hot Houses – Temperature: above 16C (60C) Hot greenhouses are used to maintain tropical plants. In order to heat they require supplemental heat.
Warm Houses – (Temperature: 13C (55F) Allows for a broader range of plants to survive cold winters.
Cool Houses – Temperature: 8-10C (45-50F) This type of greenhouse will maintain temperatures above freezing so that plants that die from the extreme cold can survive.
Cold Houses (Propagation)– (Temperature: Falls below freezing) Provide protection for plants, but temperatures still can get below freezing because this type of greenhouse has no additional heat source installed. The purpose of cold houses is to extend the growing season in the spring by allowing starting crops earlier and in the fall by allowing crops to grow longer.
Within each of these general types, there are many other considerations to make, from the very simple greenhouses to the high-tech ones. The more technology that is involved the greater the ability to precisely control growing conditions including pests, temperature as well as water and humidity levels.
Greenhouses can also be built to minimize direct sunlight (shade greenhouses), or a screen-only structure to keep out insects.
Materials
For the backyard gardener, the choices are almost unlimited. The price will likely drive some of the decision-making on this, as well as aesthetic considerations and your overall purpose. All have advantages and disadvantages.
Support/Framework Options: wood (rots quickly), plastic, aluminum, and iron. Some have flat eaves, others have curved eaves.
Covering Options: glass (most expensive but lasts longest, also looks beautiful) a chore to clean, Twin-wall polycarbonate sheet (typical 10-year lifespan), fiberglass (will discolor over time), plastic (cheap but effective), PVC, acrylic (very expensive).
Environmental Control Options – The Budget will impact your choices in this area. Automatic controls are ideal in a greenhouse, especially for those who have an active lifestyle away from the home. Options for heating equipment include basic space heaters, forced-air heat, radiant heat, hot-water systems, as well as soil heating pipes underneath plants. Also, a system can be built into the foundation as a thermal mass. Automatic watering systems for greenhouses large and small are nice. Planning ventilation is also essential for plant health.
Design
Design style can also be evaluated, which is the fun part. Traditional types of greenhouse "architecture" include A-Frame, Dome, Gothic (arched), and Lean-To (next to a home or garage).
---
Ultimately, the right greenhouse for you is one that you will use for a long period of time – one which meets your demands and fits in with your lifestyle.
Once you're happy with your choice, read our guide on getting the most out of your new greenhouse. What works for some growers may not meet your requirements. More complex plans may be just up your alley, sometimes those plans can stifle success.
Grow smart, not hard! Gardening advocates advise that you start with a basic, greenhouse structure like a pop-up greenhouse so you can get the hang of your new plant responsibilities.
The full-size challenges of Backyard Greenhouse gardening await! If you're looking for more in-depth greenhouse reviews or comparisons, click here to check out the top reviews.